Delivered on 12 June 2022 by Dr. M A Siddiqui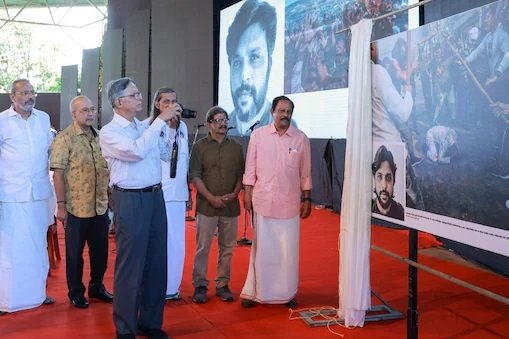 Honorable Shri R S Babu, Chairman, Kerala Media Academy, members of Parliament, veteran journalists, media persons, faculty members, distinguished guests, students, and ladies and gentlemen. At the outset, I wish to convey my heartiest congratulations to the Kerala Media Academy for successfully organizing the 3rd International Press Photo Festival at Thiruvananthapuram after a gap of almost three years caused due to the outrage of Covid 19. Undoubtedly, this is a great initiative the Academy took, offering professional journalists to showcase their valuable work here and share their experiences. The Academy decided to dedicate this edition of the Festival to the memory of the star photojournalist of the current era, the late Danish Siddiqui, my beloved son. I, on behalf of the family and Danish Siddiqui Foundation,  wish to thank the Academy for this generous gesture which I am sure will go a long way in promoting the legacy left behind by Danish and in inspiring the fraternity of young photojournalists for value-based journalism. I am also grateful that the Academy invited me to inaugurate this Festival though I am not a journalist, and allowed me to feel once again proud of my late son. This feeling is important and precious to make us feel strong and keep going.
Danish shocked and shattered us with his sudden disappearance from our midst at the young age of 38 years. Yet, he has not stopped making us feel high and proud and providing us some solace through the recognitions and appreciation that his work continues to receive until this day in the form of various prestigious awards from international and domestic media organizations, dedications like the one your Academy has done,  exhibitions of his iconic photographs in India and abroad, writings and reportages on his work and persona, the institution of scholarships and awards in his name for students and professional photojournalists, etc. 
In photojournalism, you know better than me that Danish was one of the finest photojournalists in contemporary times. He was a self-taught photojournalist who kept learning and acquiring new skills and techniques in his field until yesterday out of his own passion for the profession. He always enjoyed experimenting in his field, volunteered to join new trainings, and kept himself abreast of new developments in his profession. And this was done despite his awful busy schedules on the desk and in the field. The latest example of his passion for learning and upgrading his skills was his training in the use of drone technology in photography. After a series of state-of-the-art training rounds and tests, he was issued a drone pilot license. During the second wave of the pandemic, with this technology, he was able to capture shocking images of the mass cremation of Covid victims and inform the world about the gravity of the impact of the pandemic in this part of the world. These images were shown as lead photographs in the famous photo exhibition 'Visa pour l'image 2021', Perpignan, France, and also earned him the  Pulitzer award for the second time posthumously. 
Danish always wanted his work and reporting to be authentic, credible, and perfect. So he would often do basic research on the concerned theme or event he had decided to cover, do meticulous planning and preparation and be there on the spot at the right moment. All this would be done naturally and smoothly alongside all his professional, managerial, and social engagements.
His ability to fast assess a situation and take swift action to arrest the truth in his camera at the right moment involved a lot of intelligent, speedy, and careful calculations. The wealth of his iconic pictures clicked at Cox Bazar (Bangladesh) on Rohingya refugee crisis, Sri Lanka on terror bombings, Mosul (Iraq) on ISIS onslaught on civilians,  Afghanistan on armed conflict, Hong Kong on demonstrations for democracy, North Korea, etc and on a variety of themes at different locations in India and elsewhere makes one awe struck.
Danish was certainly a distinguished photojournalist whose every click of a button on his camera would create an unmatched piece of art and a unique interesting comprehensive story that could hardly be ignored. As many editorial personnel from print and electronic media told us during their condolence communications, that during the course of blind selection of pictures on a particular theme on any day it would generally come out to be a picture shot by Danish. This distinction in his work was very aptly described by Justice C.V. Ramanna, the Chief Justice of India while conferring on him posthumously the Red Ink Award 2021 of the Mumbai Press Club. He observed, "He was a man with a magical eye and was rightly regarded as one of the foremost photojournalists of this era. If a picture can tell a thousand words his photos were novels".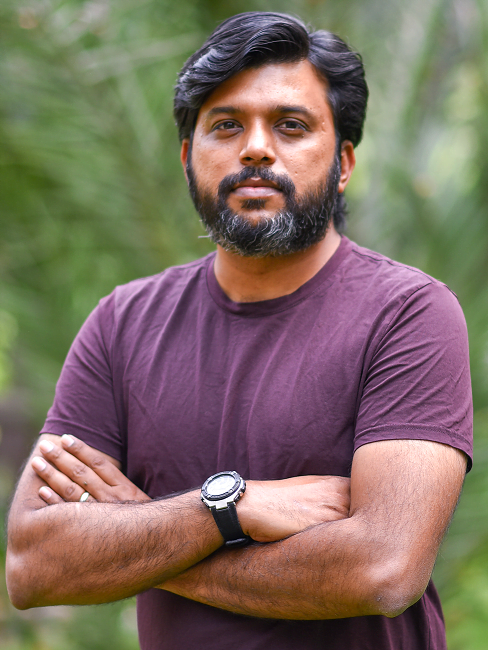 He wanted to help the voiceless and the weak by making their conditions known to the world through the powerful and penetrating images of the hard realities surrounding them without much caring about the hardships and risks that this work would involve. On many occasions, his powerful pictures could stir the conscience of the people in power and inspire them to initiate action for the helpless. It would not be wrong to say that some path-breaking works were responsible for bringing a significant change in society. For example, it was primarily his work on the Rohingya refugee crisis created at the hands of the state of Myanmar that had widely informed the world about the gravity of the situation. His pictures of refugee influx into Bangladesh shot in the Cox Bazar were displayed in the American Parliament by Congressmen to inform the government about large-scale human rights violations in Myanmar and to convince it to impose sanctions against the Myanmar government to force it to stop atrocities on Rohingyas, and they finally succeeded in their effort. In Afghanistan also, his object was to let the world know from ground zero how poor and helpless countrymen are suffering owing to the raging conflict there, particularly how it is forcing the natives to leave their country and migrate to other safer places and how common civilians especially women and children are constantly at the receiving end. He was pretty confident that while sending him forward into the hot conflict zone in that country, his employers would make necessary security risk analysis and accordingly will take all precautions and make flawless arrangements for his security that would facilitate him to bring back to the company rare photographs, videos and stories from the most challenging spots of the conflict zone and its impacts on people. He did return many pictures, videos, and stories from there, captured in the most dangerous situations but, alas, the great hero himself could never return from there. While he was extracted from the active conflict zone and taken to a nearby mosque to receive first aid for a shrapnel injury in his arm, he was unjustifiably captured there by the perpetrators and was brutally murdered by them. His sudden and barbaric demise shook almost the whole world, and this loss was widely mourned by his followers, friends, and co-professionals.
In his family life, Danish was a warm and caring member. He was an obedient son, a faithful and loving husband, and an affectionate father of their two small kids. None of them has since been able to overcome the trauma and unexplainable grief that the brutal tragedy brought them.
Danish has left behind a rich legacy of value-based, brave, empathetic, and highly professional photojournalism. As one of his senior colleagues in Reuters mentioned in a condolence meeting, he was a trendsetter in photojournalism. In this new trend set by him, the reader tends first to see the photograph as it tells him the entire story in a moment, and then he looks for the contents of the news accompanying it. Another senior journalist in his company observed that his work had raised the quality bar in photojournalism.
We are sure his unique work and legacy will inspire generations of young photojournalists and aspirants to this profession. As a humble initiative towards achieving this end, the family has formed the Danish Siddiqui Foundation, which will attempt to promote his legacy of bold, value-based, quality photojournalism through scholarships, support, awards, training, etc. Influenced by his work, some other organizations in India and abroad have also voluntarily instituted scholarships, awards, etc., in his memory.
With these words of tribute to the former member of your professional fraternity and to my son, I feel happy to inaugurate the 3rd Edition of the International Press Photo Festival-2022 at Thiruvananthapuram and wish for a great success of this Festival. I also wish that the Kerala Media Academy continues to organize such festival editions in the future.