Welcome to Danish Siddiqui Foundation
Established in memory of the acclaimed Pulitzer Prize-winning photojournalist Danish Siddiqui, the foundation is dedicated to advancing value-based journalism. Through diverse programs and initiatives tailored for students, professionals, and freelancers, our aim is to promote and propagate the essence of ethical and impactful journalism.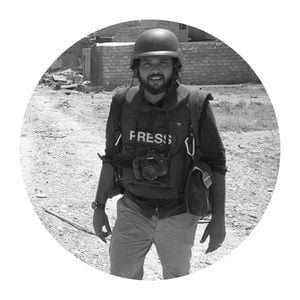 "To be a photojournalist, you always see everything from the very first row. And it's an honor. An honor because you carry a lot of responsibility of people who can't be there and you're their eyes and sometimes ears. What I hope a photograph can do is to let people see their loved ones in place of the person in the photograph. I see myself as a connection between my subjects and my audience who I think can standup and make a change for the good"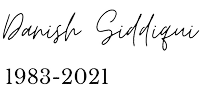 The Danish Siddiqui Foundation is dedicated to advancing value-based journalism and cultivating an informed, engaged, and socially aware society
What Leading Journalists Say
There can be no more powerful way to hold a mirror to the world than to capture a slice of a time and hold it up for everyone to see. A world without pictures is hard to imagine. As photojournalists, it's even more critical that we remind ourselves of our responsibility towards the situation and the people we photograph. Respect and empathy for the subjects of photographs are as important as the right lenses. I sincerely believe the foundation will work in this direction while promoting photojournalism.
Danish Siddiqui was a journalist of great empathy, which shone through his work. His talent as a reporter and as an artist was remarkable, but he remained humble and grounded, interested only in the service of his subjects and the story. He was a model of integrity, and an example to young journalists and those of us fortunate enough to work alongside him across South Asia and beyond. It is my firm belief that the foundation will uphold the values Danish stood for and take it forward through their initiatives.
In times when journalism seems to be visibly drifting away from its purpose, the need of the hour is value-based journalism. An emphasis on the principles that drive journalism towards real impact. It is up to us to ensure our future generation of journalists bring news to us in its most factual, authentic, and humane form, without any embellishments or prejudices. This is what photojournalism meant to Danish, and this is what I hope the Danish Siddiqui Foundation will encourage as they nurture new talent.
Value-based journalism is speaking up for the weak and marginalized. It is about raising issues, bringing them to the notice of the authorities, and ensuring accountability. It is also about not trusting any claim at face value but going out and verifying it. The idea should be to report on important but under-reported stories bypassed for various reasons. Value-based journalism needs to be brought back, and I'm sure the Danish Siddiqui Foundation will play a crucial role in doing that with its heart in the right place.
It is crucial for reporters to explore and expose all facets of any argument while using their platforms to amplify the voices of the oppressed and unheard, something that Danish Siddiqui aspired for in his stories. With every report, it is important to ask the question, who did this story empower? It must never be forgotten that Danish died for his work that reflected his belief in value-based journalism. And now, the Danish Siddiqui Foundation is working on this very path; to inspire the next generation of journalists.
Truth-telling has never been an easy duty. Therefore, only the brave take it up. There are tremendous costs to pay. For those who do tell the truth, it is a commitment. The benefits of truth-telling are few, but they are enough, and it belongs to the whole of humanity. Especially to our children who will one day look at the world we leave for them and ask us, 'Where were you and what were you doing when this was happening. Why didn't you tell the truth?'. I hope the foundation shall strive to promote such kind of journalism.
JOURNALISM EDUCATION
Journalism Education Programs Supported by Scholarships & Grants
JOURNALIST SAFETY
High Risk Assessment, Safety Guidelines & Hostile Environment Trainings
PHOTO JOURNALISM
Dedicated Platform to Train & Develop Skills for NextGen Photojournalists
DIGITAL JOURNALISM
Thought leadership with applied knowledge & financial support
An Immersive Scholarship Program provides students with a comprehensive learning environment outside the classroom while taking care of the financial barriers to education for an all-round development.
Empowering young student journalists to address vital issues across diverse topics, making a substantial contribution to the field through their impactful storytelling, and creating positive change in journalism
Journalist Safety Workshops
Ensuring the safety of frontline journalists is crucial in high-risk areas. Specialized training is essential to navigate unique threats and challenges that journalists face in conflict zones
Designed to showcase the power of images in storytelling. This contest aims to encourage aspiring photojournalists to capture compelling stories that ignite conversations through their photographs. 
Danish Siddiqui Freedom Award Winners
Prof. Rekha Verma
Social Activist 2022
Mr. Ajit Anjum
Senior Journalist 2022
Mr. Adnan Abidi
Photojournalist 2022
Dr. Ram Puniyani
Social Activist 2023
Ms. AnanyaBharadwaj
Journalist 2023
Mr. AtulLoke
Photojournalist 2023
Are you interested in Journalism ?
Are you curious about the world around you, have a sense of humor, and be willing to learn? Do you have a passion for going out in the world to find stories that will educate, inform, uncover, expose and trigger people's interests and emotions? Apply for the Danish Siddiqui Journalism Scholarship Program.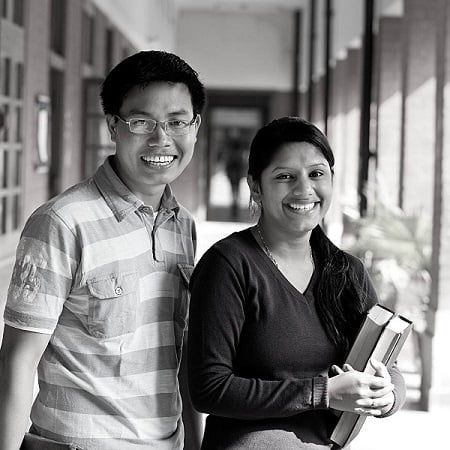 I am thrilled that I have been awarded the Danish Siddiqui Journalism Scholarship, and I feel incredibly honored. I am looking forward to working on my project idea under this year's theme, 'Journalist Safety,' and adding value to the community.
I am delighted to have been selected for the prestigious scholarship. I am hopeful of contributing positively towards ensuring a safe working environment for journalists. The path for brave reportage has been boldly paved by Danish Siddiqui, it is an opportunity to be selected here, to take the fight and the legacy ahead.
As a passionate young woman with a clear vision for the future of journalism, I have embarked on a path that would allow me to use the power of mass media to tell compelling stories & make a positive impact on the world. Receiving the scholarship has not only financially backed me but also felt like a recognition & appreciation of my work.
I believe this scholarship will act as a driving force, adding a new feather of journalistic skills to my cap and helping me to serve society through my words, voice, and writings. While at the same time allowing me to realize a career in fact & data-based journalism.
For me, this scholarship is a beautiful start toward my dream of being a photojournalist or a filmmaker who tells stories of love, hope, and resistance. I want to use the power of visual storytelling to shed light on the stories that are often left untold, and to capture the beauty in the world around us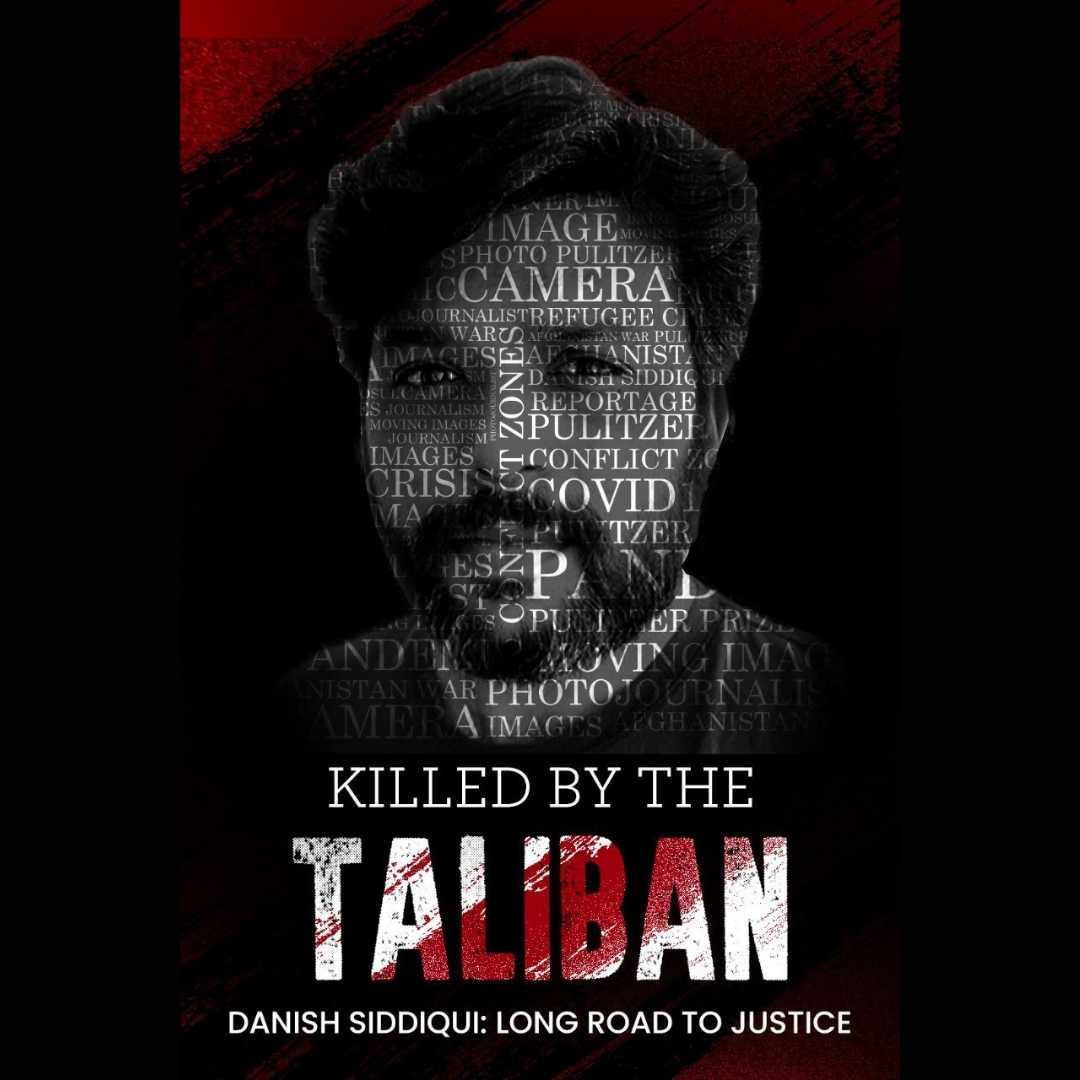 Indian Photojournalist Danish Siddiqui's Death During His Coverage Of The Taliban War In Afghanistan Is Shrouded In Mystery. As His Family Seeks Crucial Answers, News9 Plus Carries Out This Eye-Opening Investigation.