Empowering the next generation of journalists
Welcome to our foundation's showcase of journalism projects by students. We are thrilled to present a collection of works that demonstrate the passion, dedication, and creativity of young journalists across different parts of India.
At a time when the role of journalism is more crucial than ever, it's inspiring to see these young journalists taking on important issues and telling stories that matter. Their work covers a wide range of topics, from social justice and human rights to environmental issues and local events.
Through their reporting, these students demonstrate not only their skills in writing, researching, and interviewing, but also their ability to bring attention to important issues and inspire change. They are the next generation of journalists, and we are honored to support their work and showcase their talents.
We hope that this showcase will not only provide a platform for these young journalists to share their stories but also inspire others to pursue journalism as a means of creating positive change in their communities and beyond.
Disclaimer:  The journalism projects showcased are the independent work of the students who created them. The foundation has provided a platform to showcase their work but does not have any control over the content, opinions, or views expressed in these projects. The ideas and opinions expressed in these works are solely those of the students and do not necessarily reflect the views or opinions of the foundation.
Breaking Barriers: Women Journalists of India
Breaking Barriers is a documentary that explores the challenges faced by women journalists in India, especially in regards to their work and safety. The film focuses on the experiences of some of the most prominent female journalists in India, including Ismat Ara, Ghazala Ahmad, Aliza Noor, Arfa Khanum, Bushra Khanum, Rana Ayyub, Kavita Krishnan, and others, who have worked tirelessly to bring to light stories that often go untold, risking everything in the process. The documentary also highlights the safety trainings these journalists undergo before going into the field and cover the need for safety of journalists, particularly women journalists and Kashmiri women journalists. The film sheds light on the work of organisations such as Reporters Without Borders in India and their efforts to ensure the safety of journalists in the country. The documentary will utilize a variety of storytelling techniques to keep the audience engaged and informed. This includes found footage, interviews, infographics, mockumentary styled elements, archival information and pictures, voiceovers, and other creative methods to bring the stories to life. The use of different techniques will make the film visually stimulating and keep the audience engaged throughout.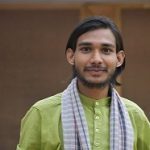 AWAAZ (Podcast Series in Indian Language)
A photojournalist is like a Warrior in the field with only the weapon of a Camera, which speaks through its pictures and catches the ears and eyes of people. Under AWAAZ Podcast, 5 Episodes will be covered in Hindi language Loktantra ka Chautha sthambh, Patrakar ki nigah se, Tasvir e Hindustan, Suchna, Sewa aur Suraksha, Zra Yaad Karo unko  and Shauk, samarpan aur samvidhan. Through this project, not only me but many students striving to become journalists and want to be telecasted on the screen will come to know about behind the scene reality. The life of journalists serving the nation through News, Information, Photo, and Sting operations.The facilities and respect they get during their job and after leaving behind their story, photo, and family forever. The harsh reality, which many of us never read or don't want to know, will be unfolded so that the darkness behind the camera struggle behind the story can be felt.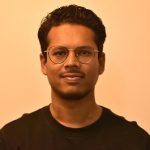 Tackling Autocratic Control of Information In India
In recent times, India has become one of the most dangerous regions in terms of press freedom with constant threat to journalists and independent media organisations, critical of the government. Journalists in India, lay bare to physical violence, imprisonment, online threats, even murder in some cases . According to a report by Reporters Without Borders, since 1st January, 2023, 1 journalist has been killed and 9 are currently in prison so far. The project aims to document personal experiences of 5 journalists exposed to violence, including harassment faced from administration, alt-right ideologues and internet trolls, yet continue to do their work as journalists courageously. The project will delve deeper into the political and sociocultural context and origin of such violence. It will look closely at the legal frameworks available to journalists as well as the role played by journalistic associations, in the face of the growing autocratic control of information.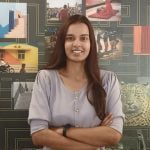 Security Threats faced by Journalists: Enter the Time Machine
The project is focused on creating awareness about the security crises faced by journalists and providing practical tips to help them stay safe while doing their work. The project is divided into two sections – one that uses an interactive multimedia storytelling tool called StoryMapJS to showcase real-life case studies of journalists facing security threats, and another that provides actionable tips and advice for journalists to enhance their security. The first section will closely trace a security threat-related event in the lives of at least four journalists and present their encounters in a visually appealing and interactive manner using StoryMapJS. The goal is to showcase the experiences of journalists from diverse backgrounds, including religion, gender, and geography. The aim is to create something highly engaging and informative, similar to the sample story in the provided link. For instance, one of the journalists featured could be Siddique Kappan, who was arrested while traveling from Delhi to report on the Hathras gang rape case. In the second section, the project will carry the stories discussed in the first part and provide practical tips on how to avoid security lapses. The content will be categorized into different sections, such as physical safety, psychological safety, digital safety, etc. Short-form social media content will be produced specifically for platforms such as Instagram and Twitter, making it easily shareable. The focus will be on providing actionable tips and advice that journalists can use to enhance their security and handle security crises effectively.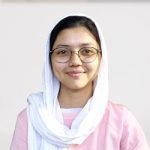 The short documentary investigates first: how fear is propagated by institutions of power as they (reporters) seek to do their work. Talking to reporters, esp of marginalized backgrounds (women, Dalit, Muslims, Kashmiri, tier 2/3 city reporters, etc), past experience, and, if possible, following any current story with them to see how they traverse the situation. second: this premise it will further investigate the provision or lack of safety measures from Indian organizations and what measures reporters take at their individual levels. The fear operates at organizational levels, institutional, and personal that the docu will get into. In 2019, more than one lakh students applied for journalism courses at Delhi University alone. However, despite being a popular choice, the state of journalism (150 out of 180; world press freedom index) in India leaves the students bleak about their future. The documentary also traverses the making of a reporter (from a student to a working professional) and how fear is instilled in their work.