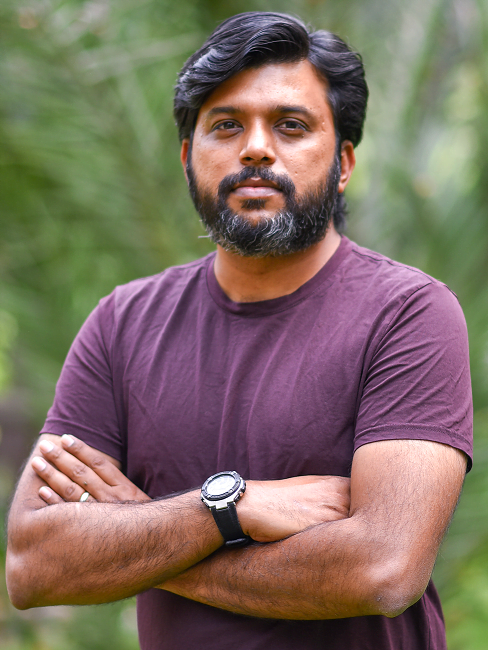 Late Danish Siddiqui
Chief Photographer, India, Reuters
Danish Siddiqui was a two-time Pulitzer Prize-winning photojournalist working with the international news agency Reuters as its Chief Photographer. Based in Delhi, he covered several important stories in South Asia, the Middle East, and Europe.
Note: This interview was conducted by Razi Shaikh in August 2018 and is now being published to benefit the wider audience. In this interview, he speaks on the responsibility a photojournalist carries, the changing nature of photography in the digital age, the experience of working on ground zero, and the way to make your work stand out in a saturated market.
It is often the image that one sees first, and it is the image that has the greatest impact. This makes the viewpoint of the photojournalist highly significant. How do you deal with this responsibility? 
In pictures, as compared to videos, you only have so much time. What is the perfect picture? The perfect picture should tell you the whole story. The picture which can tell the whole story has that effect and impact. The reason why the story is happening, what is happening, and because of that reason, the action and reaction should be in the picture. And that's why we always take pictures because that tells the whole story. 
There are, of course, subtleties and nuances to the story. At the end of the day, when you open the newspaper and scroll your feed on Instagram, you don't get to know the whole story. What you get is just one picture. If you get attracted to that picture, you go deep into that story. We shoot that as well, but we need that one cover picture that can attract the viewer's and the people's attention. That is always very challenging because the other parts of the story can always be photographed, but that single frame is the difficult part. And that's what we always try to achieve. If you see one of the pictures in the Rohingya series, you'll see an exhausted woman on a beach. Another frame is the Rohingya getting on board with their belongings, and in the background, there are the burning villages. So everything is in the frame, which tells the story of the desperation of the Rohingyas, their escape, and why they are escaping.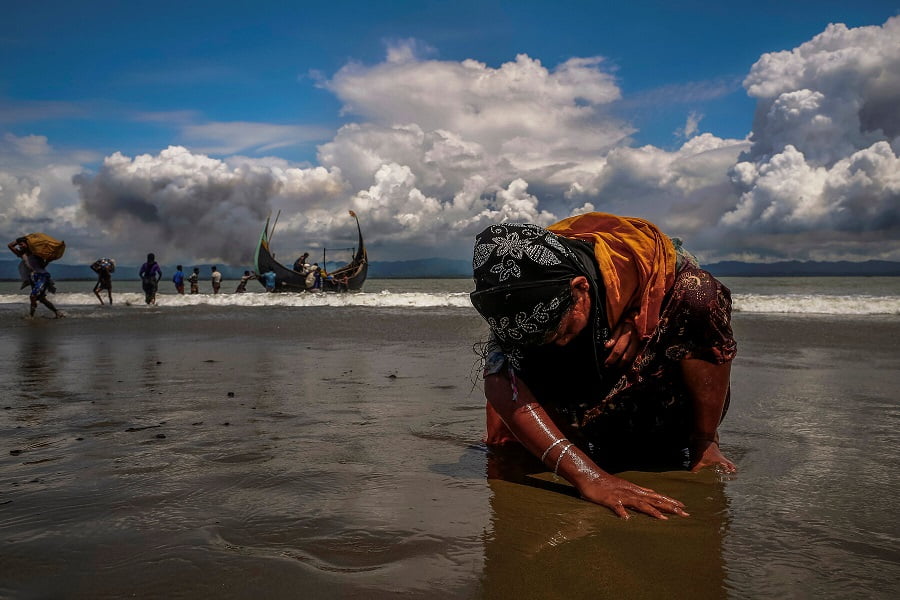 I want to add a related question to that. How important is the photographer's eye in setting the narrative? Can there be such a thing as a view from nowhere, a 'value-free' photo?
That is the beauty of photojournalism that you never try to put it (your bias) in your pictures. Because if you're following the ethics of journalism, you'll always keep, which I do, opinions in the living room when you step out to take pictures. As a photojournalist, I'm also a historian and a visual historian. I'm just capturing what is happening in front of me. I'll keep capturing that always. Because my job is not to alter history, my job is to show that history can be documented visually. My job is to record the history as I see it. I'm just the mirror. It wouldn't be fair on my people, who couldn't be there, who've sent me there, or people who trust me, my pictures, that I alter history. I carry a lot of trust and responsibility on my shoulders. You've to make sure that work, especially as a journalist, should not come out as an activist. We all are activists from the inside, but you make sure that the activist stays at the house. When you're at work, you're just a historian. 
Journalism in India is, to quote, a Chinese curse, passing through interesting times. What is its place, potential, and challenges facing photojournalism in India?
I would say it has great potential. India is a great story. Around it, so much is happening visually. There might also be talent, but unfortunately, the new crop of photojournalists, the young breed, is expecting too much out of photojournalism. It's not a glamorous job. You've to go through a process. Sometimes, the process is to wait for a picture for ten hours in the scorching sun, which many don't want to do.
The challenge right now, especially for the editors, the papers, and the magazine, who need to push their photojournalists to come up with innovative ways of telling the story. Because in these times, you're getting bombarded, whether it's Facebook, Instagram, or your phone, you're getting bombarded with so many pictures. At the end of the day, you're shooting photos so people can do something about it. People are now visually exhausted. So you need that one picture that people notice. So the editors need to push, and the photojournalists need to push to showcase stories in a way that people notice, innovatively, without forgetting about the ethics of journalism. 
In the internet age, visuals have become more important than ever. How do you see the face of photography changing due to it?
Photojournalism has changed a lot. We're coming up with innovative ideas. If you had taken a picture of a dead kid twenty years back, it would have shaken the world, and something would have happened about it. But when you got a picture of a dead kid lying on the Turkish shore two years back, the world was shaken, but nothing was done. Because it's just another picture of a kid lying dead. So we've become saturated. Numb. We need to come up with those kinds of subtle ways. I always feel pictures don't need to shout. Pictures need to be subtle. If I put a front-page photo of a dead kid, bombardment, or blood, no one will see. If I put something else, people will notice it. That is also the challenge for photographers, how they shoot, what they shoot, what stories they tell, and how they tell it.
There are several ways to tell a story. For example, there was this project on migration in Africa, where photographers had just photographed the slippers of the migrants and how they looked after they had reached. So you can see how the slippers were fixed, the wear and tear of the footwear, and what was happening while the migrant was crossing Africa. It's a nice way to tell a story rather than just show the migrants crossing Africa.  
There is the issue of fake news today. And photos often become the prime means to carry it.
Yeah, but that is also with any other medium, even video or text. But that should not deter us from taking pictures or documenting history. Fake news can be done and can also be caught. Fake news was there before, also. Propaganda news was there before, also. That should not stop us from doing our jobs. 
What is the experience of working on ground zero like? How do you enter a conflict zone, knowing well the risks involved?
It's like any other place, and you must worry about your safety. So it's not like we go like a superman, there are a lot of processes involved, we need to go through a kind of training, which I go to every few years, there are refresher courses. We're trained on how to survive, what to take, and where to push through in hostile environments, including war, conflict, or other places. It depends on where you're, but if you're in a war zone, there are limitations to where you can move. And also depends on which kind of war zones you're in. I won't say it is exciting, but it is often easy to shoot a war visually, where you don't have to go looking; we have to be careful of our safety. And it also depends on what you want to shoot. I'm not always shooting flying bullets, which is important, but I try to shoot the effect of the war, especially on kids, people who don't have anything, who're just caught in between.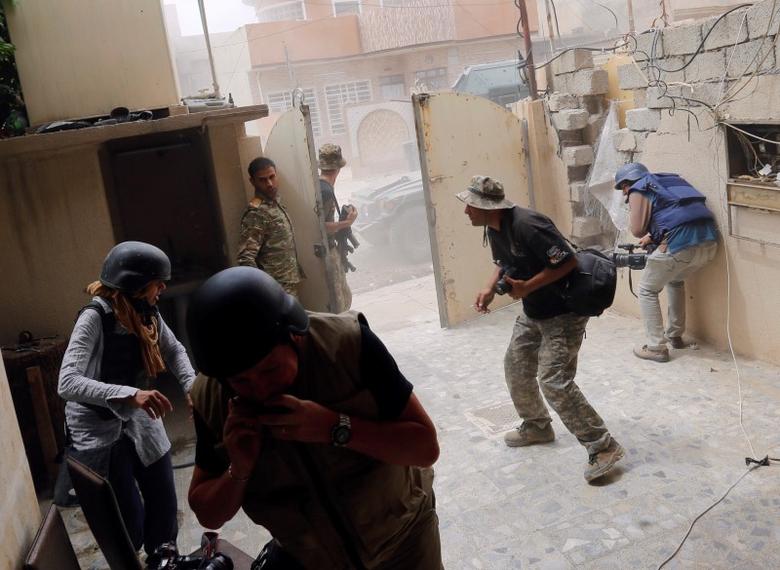 If you had to chart your journey as a photojournalist, what milestones would you count as the most significant?
I don't know. For me, all my pictures and my assignments are like kids. I've covered almost everything that happened in South Asia, in the Indian subcontinent, for the last eight-nine years, from the floods to the flash floods and earthquakes. I was in Afghanistan, in Iraq. I don't know what the milestones are, but yeah, I think Afghanistan was very close to my heart because I wanted to showcase Afghanistan not only as a place that's totally screwed up because of the war, I wanted to show how people are still living there, they still have a life. I'm glad I could show you their theaters because I always believe cinemas are the best places to tell you about how people live. It was something different, everyone was just shooting the war, which I also shot, but I wanted to shoot something else.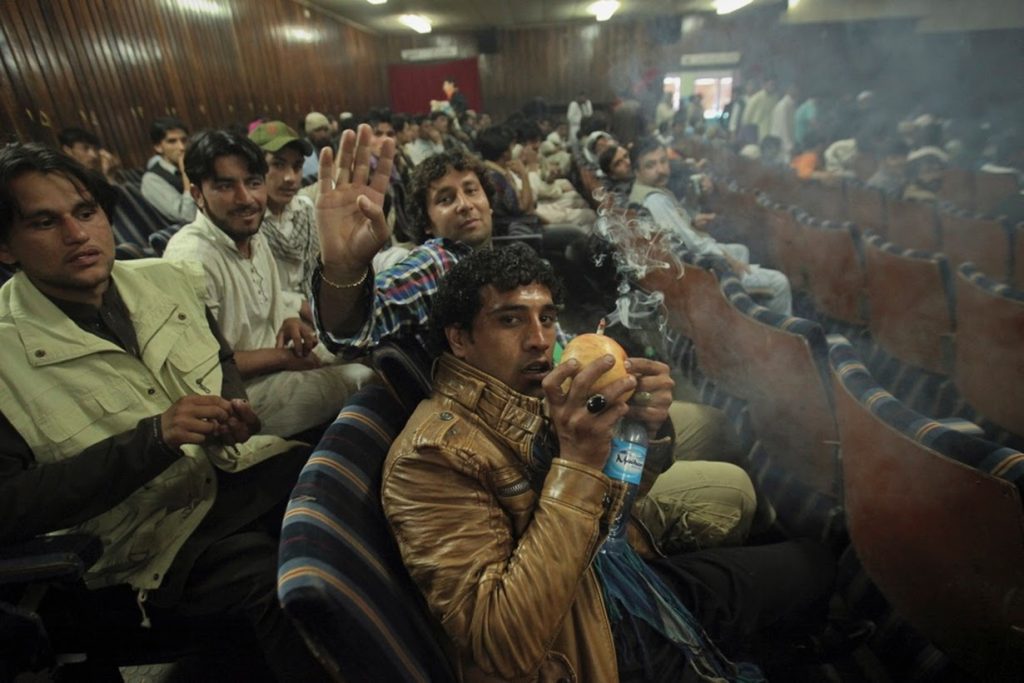 Full Story Link: Kabul's Silver Screens
Then Rohingyas, which was one of the hardest assignments of my life.  The Nepal earthquake was again a crazy place. How the earthquake had flattened the city, almost the whole country, it was quite challenging there. I shot some areas in Europe, like Switzerland, where the refugees were staying in bomb shelter bunkers. It was a very nice assignment where I shot these people from seven or eight nationalities living in a bunker, and how they couldn't speak each other's languages, how they were communicating. 
With lower costs and better quality, photography has become accessible more than ever. But this also leads to a crowded market. What advice would you give to beginners to make their work stand out?
As I said before, of course, it becomes saturated. Take it as a challenge. For example, a war can be shown in different ways. You don't have to go and shoot the blood and the firings. How will you shoot? So you've to come up with new ideas without losing the core values of journalism. That's why I tell people, don't study photojournalism as photography. That can be done. Everyone's here a photographer, you're a photographer, everybody's a photographer. The thing is, the thought process which goes behind a picture makes the difference. Between a shooter and a photojournalist. Or a snapper and a photojournalist. So you study history, economics, whatever. The process will change how you see the world and how you realize the world. You then think in different ways. You won't think only in technical ways. The technical part can be taught in one day, it's not a big deal. Pictures from phones are as good as DSLRs these days. Everybody can snap it. But the thought process, the 'why,' the question the snapper cannot answer, but you can. So you have to think in different ways. That is the challenge. And that alone will make you stand out. 
Disclaimer: The views and opinions expressed by those interviewed by the Danish Siddiqui Foundation, including all program participants, are solely their own current opinions regarding events and are based on their own perspectives and opinions. The views and opinions expressed do not necessarily reflect the views or opinions of the Danish Siddiqui Foundation, or the companies with which any program participants/interviewees are, or maybe, affiliated.