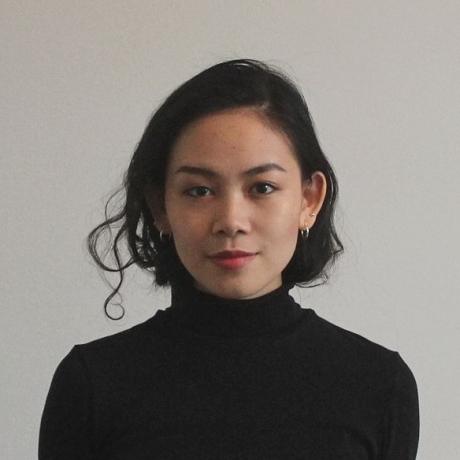 Yen Duong
@DdbYen
Yen Duong is a Vietnamese photographer based between Hanoi and Ho Chi Minh City, whose work tends to drift to quiet moments in everyday life. Originally an investigative journalist, she has photographed many critical stories throughout Vietnam and elsewhere, exploring themes from human trafficking and environmental and natural disasters to the impact of rapid urbanization on marginalized communities. She holds a Master of Arts in Intercultural studies at the University of Vaasa, Finland. Her work was published in Reuters, Bloomberg, the Atlantic, the Guardian, the Sydney Morning Herald, ProPublica, Rest of World, and Al Jazeera, among others. She also frequently photographed and produced for several NGOs, including ActionAid UK, the International Federation of the Red Cross, UNICEF, and Care International. She recently completed a hostile training course in November 2021 via Pulitzer Center. She's a Women Photograph, Diversify Photo member and is currently doing concepts and program management at The Journal
Why did you choose to become a photojournalist?
I started as a journalist in my early 20s during the refugee crisis in Europe in 2015. I was studying for my Master's degree and interning at a cultural policy institute in Budapest, Hungary – where the crisis occurred. It was out of witnessing the humanitarian crisis, sympathy for the people I met, and the urge to look into alternative perspectives from mainstream media in Europe at the time that I got more involved in journalism. When I moved back to Vietnam, I continued working as a multimedia journalist and later focused entirely on photography. My motivation has been unchanged – it was out of curiosity for topics that move me, and out of the urge to cover stories I come across in a way that I feel does justice to the people who share their stories with me. For me, photographs or text are simply means to do it. 
What has been your most challenging story?
My most challenging story is the one about Vietnamese domestic workers who were trapped in Saudi Arabia. I spent several months on the story as a freelancer, photographing and interviewing women trapped there at the time and those able to escape the ordeal.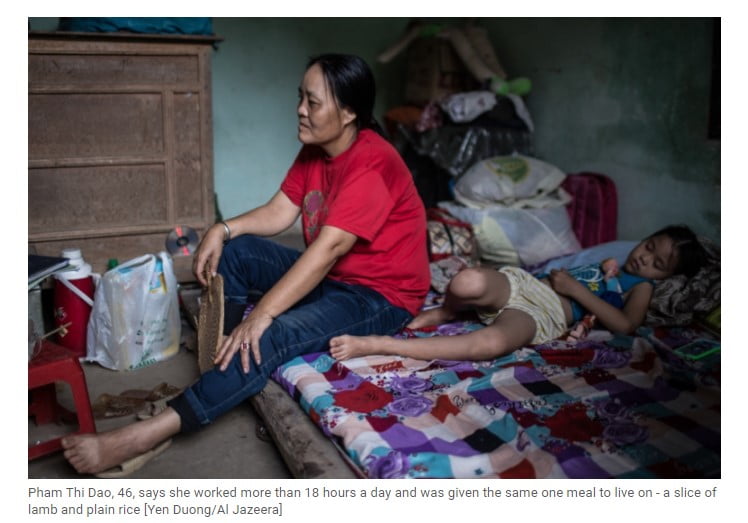 The process took a huge emotional toll on me, as I realized that I could not do much for the workers except for covering the story. I think the most challenging stories are the ones that make you feel helpless as a journalist, that make you realize you might not be able to do much for the people who entrust you with one of the most important stories of their life. Journalists are not saviors, and it took me a long time to realize that there are limits to what we can do. It takes responsibility to make that clear from the beginning.  
And are your most memorable stories?
My most memorable story was when I covered flash floods in central Vietnam in 2020. I remember tagging along with a truck driver who drove around 2-3 trips through flood water every day to carry food for a village isolated by the heavy flood.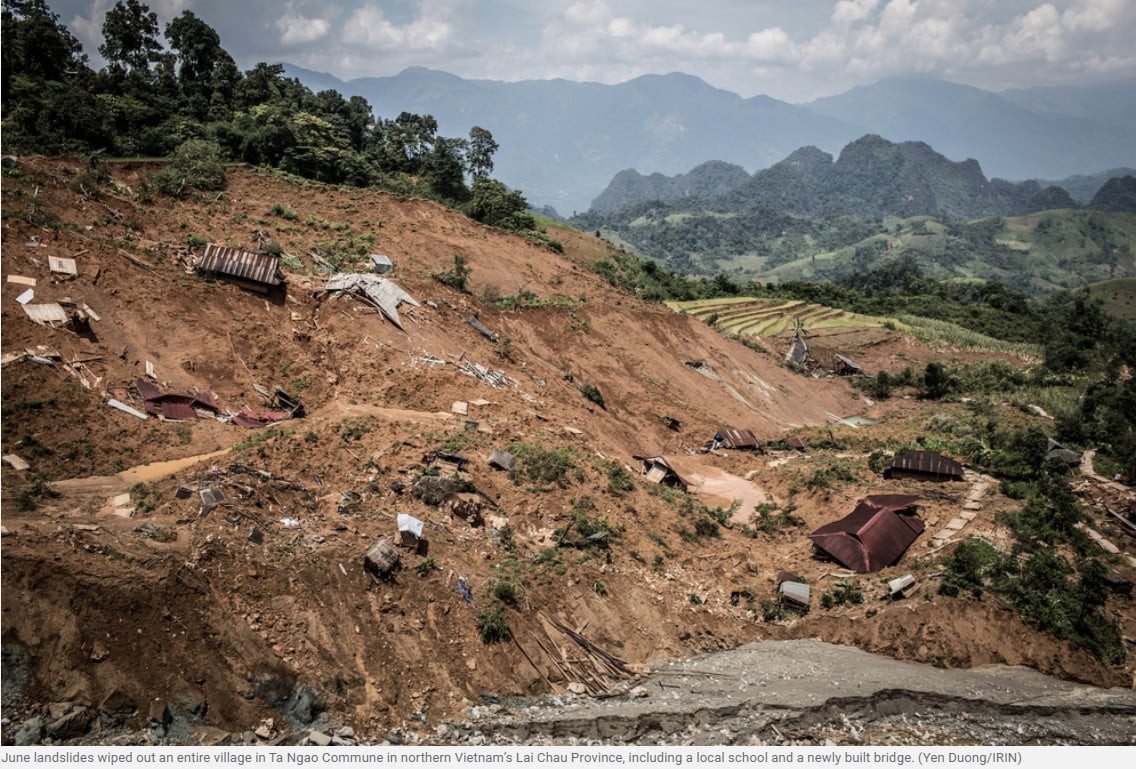 The villagers didn't have access to power or clean water for a week. The driver volunteered to risk his life to send aid to people since no other means of transport was allowed because it was so dangerous that you could barely see the road. I also remember the Red Cross officers and volunteers who used boats to travel to one of these areas isolated by the flood to deliver aid. For me, it felt so heartwarming to meet such kind people amid a natural disaster. It was also a very dangerous assignment for me, hence memorable. 
How would you describe your style of work? What do your photographs try to convey?
I think my style has changed a lot over the past years, and it's because I deliberately want to try to work on more long-term projects. I don't have a fixed style and am more interested in experimenting with different approaches. How I photograph is influenced by my thought process, so it constantly changes. As I said earlier, photography is only a medium for me – I don't have a mindset that I must always be keen on making photographs. I always feel like I'm transitioning into a new working process, which motivates me to explore different artistic approaches and possibilities. My photographs are my expressions and interpretation of a subject. Even if I try to adhere to traditional photojournalism, they still reflect my takes on the subject matter. 
What do you enjoy the most about your work? And what do you find the most challenging as a freelancer?
I think the most enjoyable aspect of my work is being able to meet so many interesting people. Being a photographer and journalist is a good excuse; I've always considered it a huge privilege. 
The most challenging part is, of course, that the profession is just precarious. As a freelancer, you only have to care for yourself while on the field. But honestly, the most tiring part is the administration work – chasing after your bills. In Vietnam, we also have more to worry about: heavy censorship and limited access to sites. 
Which camera and lenses do you use? Which are your favorites? 
I'm using a Canon 5D III for photojournalistic work, a tiny and portable Sony RX100, and a medium format Mamiya Rb67 for personal projects. 
Which social media platforms do you often use(please share links)? How have they helped you? 
I'm currently taking a break from social media. Portfolio of work can be found here https://www.duoyen.com/
How do you keep yourself motivated and inspired?
I read a lot. I also like watching films. 
How do you prepare before any assignment?
Before I take on any assignment, I need to be super clear on the logistics. I'm just that kind of person. Once everything is clear and I make sure I will be paid (on time), I will start working. I try to do all the hard (desk) work before the fieldwork. After that, I also research the area/the people/the topic I will be photographing. Research is the key. 
How do you manage stress and work pressures?
I'm a work maniac because I need to ensure I get things done, which creates a lot of stress in my life. I try to reduce stress by saying no to news assignments. That has been working well for me. 
What are the key qualities/skills a photojournalist should have?
I think a strong sense of ethics and compassion for the people you'll talk to for your story. You can learn how to photograph through time, but we often forget that making a beautiful photograph doesn't mean much compared with what the story can mean to others. I don't care so much for a beautiful single image. 
What does ethical photojournalism mean to you?
It means you hold responsibility for the story and the people who entrust you with their stories – how they will be portrayed, how the images will be published and circulated, and what possible risks can happen to them. You need to be aware of that and ensure the people you photograph are fully informed of the consequences of the image being published. As a photographer, you have a lot of power, and with power comes responsibility. 
What advice would you give to aspiring photojournalists?
Don't let social media make you question your skill or think you don't work enough. Don't feel obliged to make work standardly beautiful because that's what you've been exposed to your whole life. Do what feels right, and I think you'll figure out what is more solid – work that matters to you personally or work that you use to show people. I think it's also great to be realistic about this profession from the beginning – it is challenging and should not be glorified. It is also profoundly unfair and systematically problematic, sorry to say. If you are keen on pursuing it, It helps a lot when you know how to fight for your right as a freelancer strategically. 
Disclaimer: The views and opinions expressed by those interviewed by the Danish Siddiqui Foundation, including all program participants, are solely their own current opinions regarding events and are based on their own perspectives and opinions. The views and opinions expressed do not necessarily reflect the views or opinions of the Danish Siddiqui Foundation, or the companies with which any program participants/interviewees are, or maybe, affiliated.