Why did you choose to become a photojournalist?
When the war began in Syria, many massacres and human rights violations had to be reported to the world. The government sought to prevent the entry of foreign journalists and maintain a tight grip on the national media. Hence, the so-called Citizen Journalist appeared, as ordinary people began to raise their mobile phones to take videos and pictures that reached the world. So I started my journalistic activity by feeling the necessity of conveying the reality and conveying the voice of the people who have gone through horrific experiences.
Which photographer has inspired you most and why?
As I answered earlier, photojournalism was not a choice based on love and desire. Still, it was a necessity of the lived reality, so I can't tell you that I was influenced by anyone, as I started self-education to develop my skills while reporting events.
What has been your most challenging story?
Spending ten years in a terrible war means you will go through many challenging experiences.
I can't choose the most challenging experience from a security point of view because I often took pictures when bullets or bombs directly targeted me. Nor the most challenging story from a humanitarian point of view because you cannot compare the atrocities people have gone through.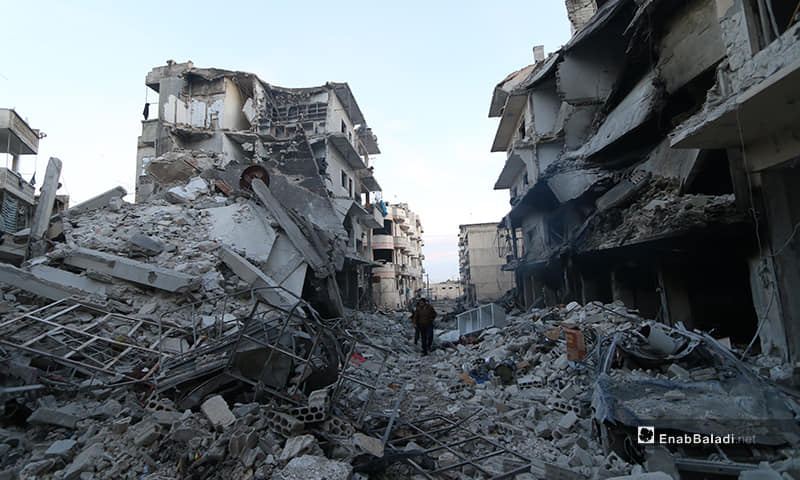 I will choose the practical challenge of shooting the first documentary film. It was related to the architectural irregularities in Idlib and its impact on the city's future after millions were forced to live there after leaving their villages due to the military campaigns. I spent months completing it as I didn't have any prior training or guidance. 
And your most memorable stories?
I will never forget the convoys of displaced people from the southern countryside of Idlib at the beginning of 2020, when more than 1.2 million people were displaced within weeks, fleeing the bombing and military advance of the Syrian regime forces.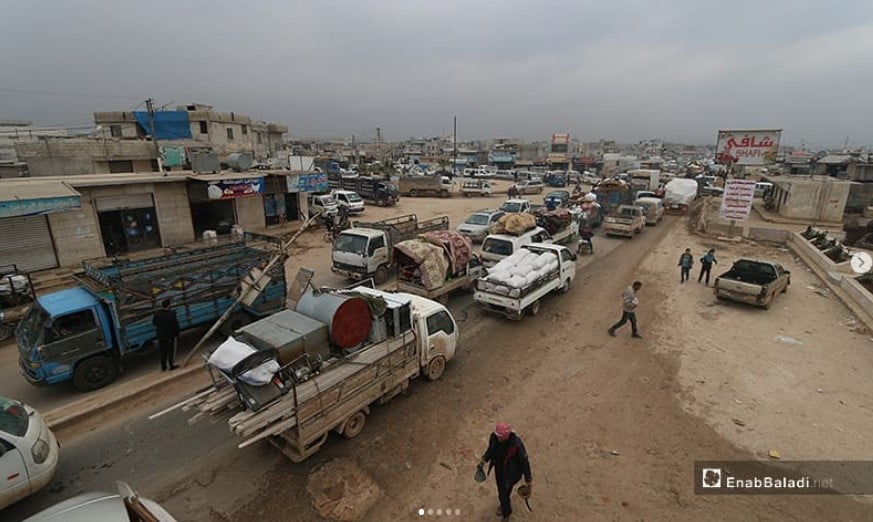 How would you describe your style of work? What do your photographs try to convey?
I am realistic, but I always seek hope in what I convey. I am looking for distinguished people to tell their stories who did not give in to the despair of war and poverty and worked to change their reality for the better.
My philosophy at work is that only the image has the right to speak. The commitment to professionalism reassures me even in dangerous situations because I know I am doing my job right.
What do you enjoy the most about your work? And what do you find the most challenging?
I love when I can make an impact with my work. Newsroom workers are often surprised by the stories I present and tell me that they were not aware of the reality of the situation. Locally, I enjoy when I can benefit the community when some humanitarian or service issues are responded to by the authorities controlling the region. My biggest challenge locally is the security risks resulting from the war and the continuous targeting of civilian sites by the government and its allies.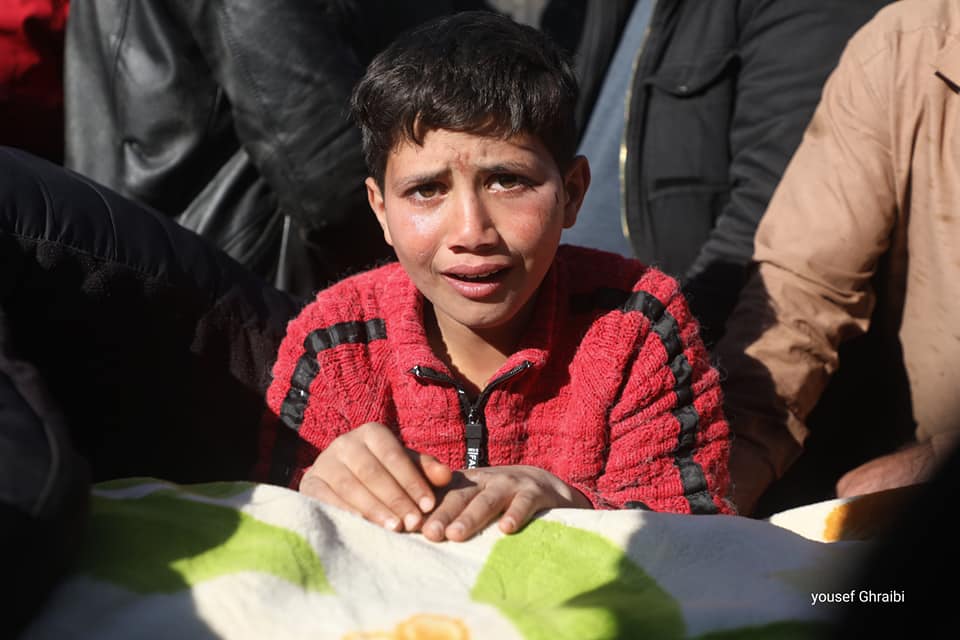 Professionally, the challenge lies in gaining the trust of international newsrooms, where we may not be taken seriously or considered impartial in our reporting. It is often challenging to deal with international press organizations due to the weak response on their part, or even for their ease in ignoring workers in Syria and wasting their rights because the region does not guarantee the rights of journalists.
Which camera and lenses do you use? Which are your favorites?
I used Canon cameras from the beginning, now, I have a 5D Mark 4, and I have two lenses, 24-105/ 70-200. I think that the specialty is what forces the photographer to choose the equipment. For example, I like color adjustment in Sony cameras, but I find Canon cameras better for photography.
Which social media platforms do you often use (please share links)? How have they helped you?
I use Facebook, Twitter, and Instagram.
https://www.instagram.com/yusefgharibi/
https://twitter.com/yusefgharibi
https://www.facebook.com/yusefgharibi
Locally, Facebook helped me build my name as a serious journalist who was always on the scene and reported the news that thousands of people were watching live. As for Twitter, I use it to build external relationships with journalists from international newsrooms. Instagram is a portfolio of my best work.
How do you keep yourself motivated and inspired?
Journalism is a renewed profession, full of enthusiasm and fun. Every day there is a new story, and you are constantly in contact with people, and events do not remain static, so I do not lose my motivation to work. There is always something I have to present and take pictures and videos of.
How do you prepare before any assignment? What kind of risk assessment do you do?
I first research the assignment I want to work on and then coordinate with the people involved in the story or event I want to convey.
I check my equipment before I leave the house.
As for the risk assessment, this is unfortunately not possible because the area where I live is always subject to indiscriminate bombing, and we are used to the fact that we cannot guarantee our safety.
How do you manage stress and work pressures?
I think a journalist gets used to pressure as part of the job, and when I focus on the fun technical aspects of my job, I don't get stressed.
What are the key qualities/skills a photojournalist should have?
Curiosity and desire to be the best in his field and make an effort to do the best one can do in their work.
What does ethical photojournalism mean to you?
It is reporting reality without falsehood or bias and not giving in to pressure, whether it's the safety or societal. People often insult me when I arrive at the site of an event with my camera. People considered that this reduces the respect of the victims. I explained that we should respect the victims but not waste their rights by not telling their stories honestly. This, I believe, is my ethical duty.
What advice would you give to aspiring photojournalists?
Choose a specific major, and never give up so you can achieve your goal.
Disclaimer: The views and opinions expressed by those interviewed by the Danish Siddiqui Foundation, including all program participants, are solely their own current opinions regarding events and are based on their own perspectives and opinions. The views and opinions expressed do not necessarily reflect the views or opinions of the Danish Siddiqui Foundation, or the companies with which any program participants/interviewees are, or maybe, affiliated.